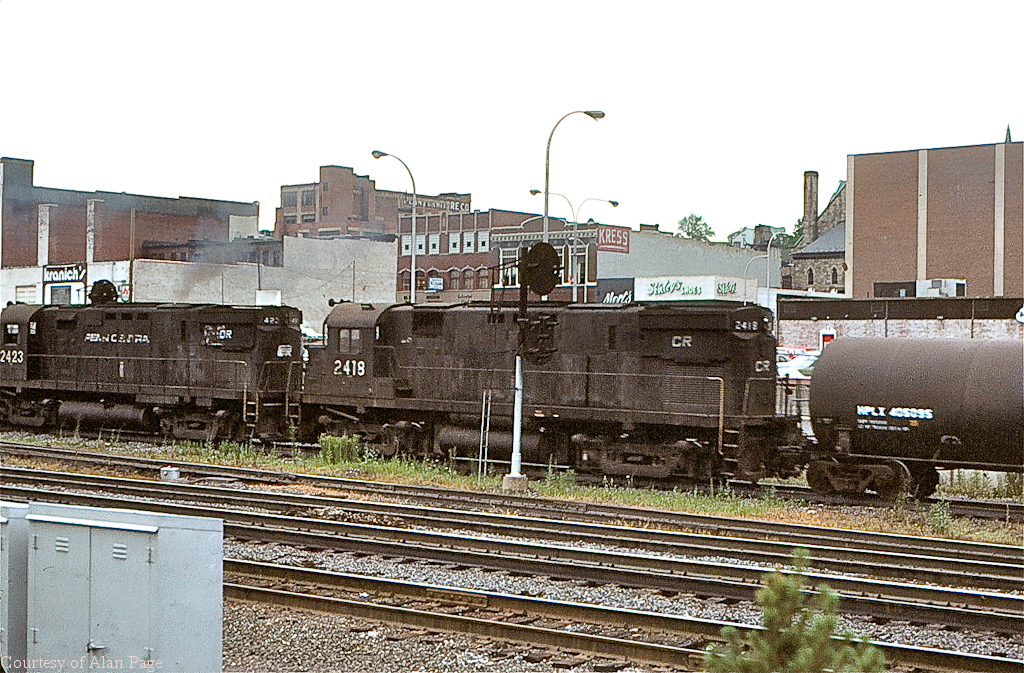 An Alco lover's dream at Altoona in July, 1978!
A pair of ex-PC C425's, 2423 and 2418, follow ex-LV C628 6728 and lead SD35 6003 as they pound toward Horseshoe Curve.
The C628 and two C425's in the consist were put together earlier in the day at Enola to head toward Conway.