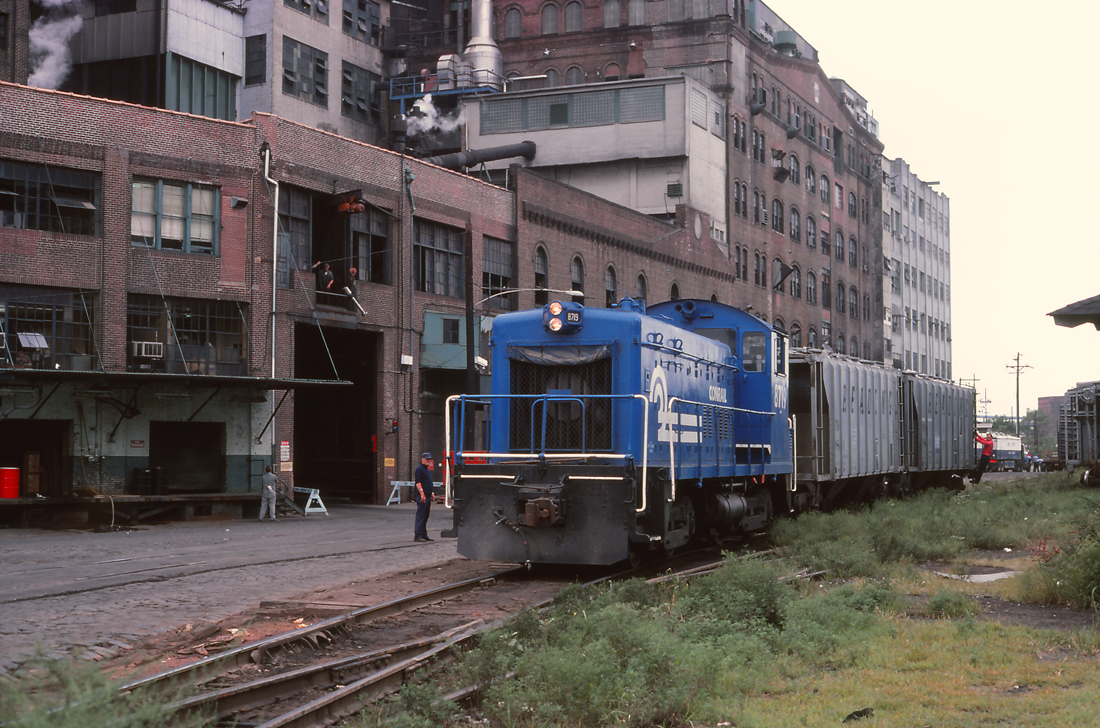 CR 8719 - ex RDG 1519, nee RDG 13, an SW900M (retired on 8-4-86 and probably scrapped at Hollidaysburg) - switches the Jack Frost National Sugar Refining Co. facility, located on N. Delaware Ave. in Philadelphia, PA. This facility was shut down in 1982 and torn down in 1997. An interesting note: The 8719 was featured briefly in a scene in the movie Rocky II, which was filmed in the former Reading yard in Port Richmond around the time this photo was taken. Photo processed 9/78.
Collection of Jeff Weaver, courtesy of eBay seller "tchowee"
For more history on the refinery itself, check out
this link
.