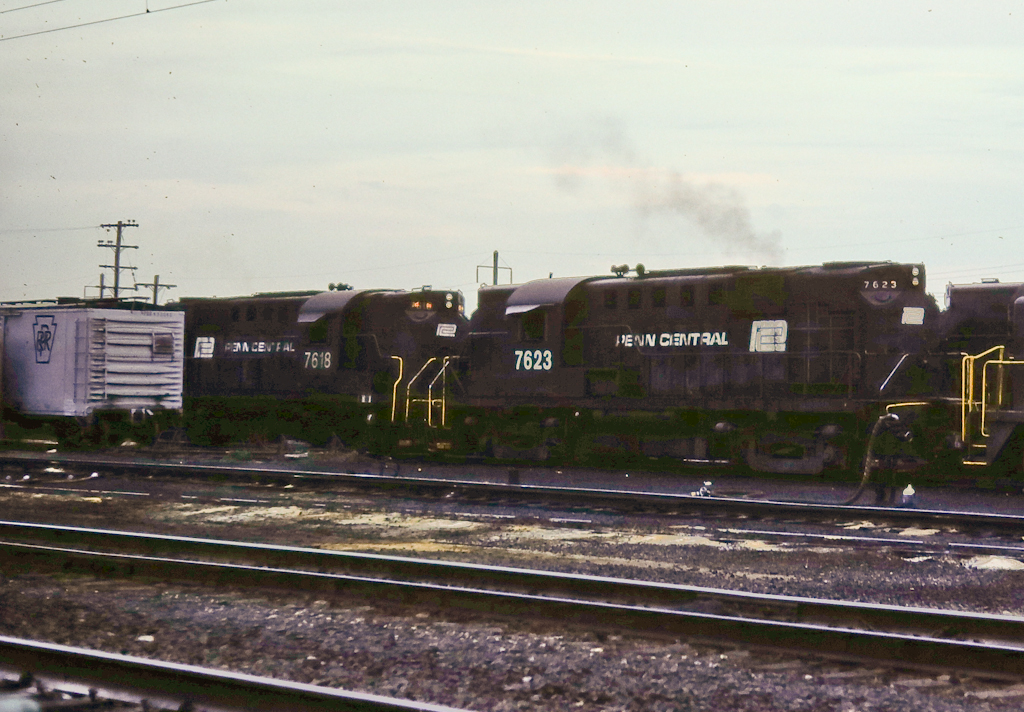 In April, 1977, PC-lettered RS11's 7623 and 7618 were working Morrisville yard.
The RS11's may have been pretty worn following 8 years of PC-deferred maintenance, and Conrail may have written them off in the last year, but the 251B's V12 engine was well liked by engineers for their acceleration and pulling power, and their unique sound was unmatched by EMD prime movers.
Sadly, freight cars like the white PRR 40' boxcar on the adjacent track were not quite so rare in Conrail's first year, and many railfans skipped the opportunity to spend our limited supply of film on them.
Photo Location Name
Morrisville locomotive shops