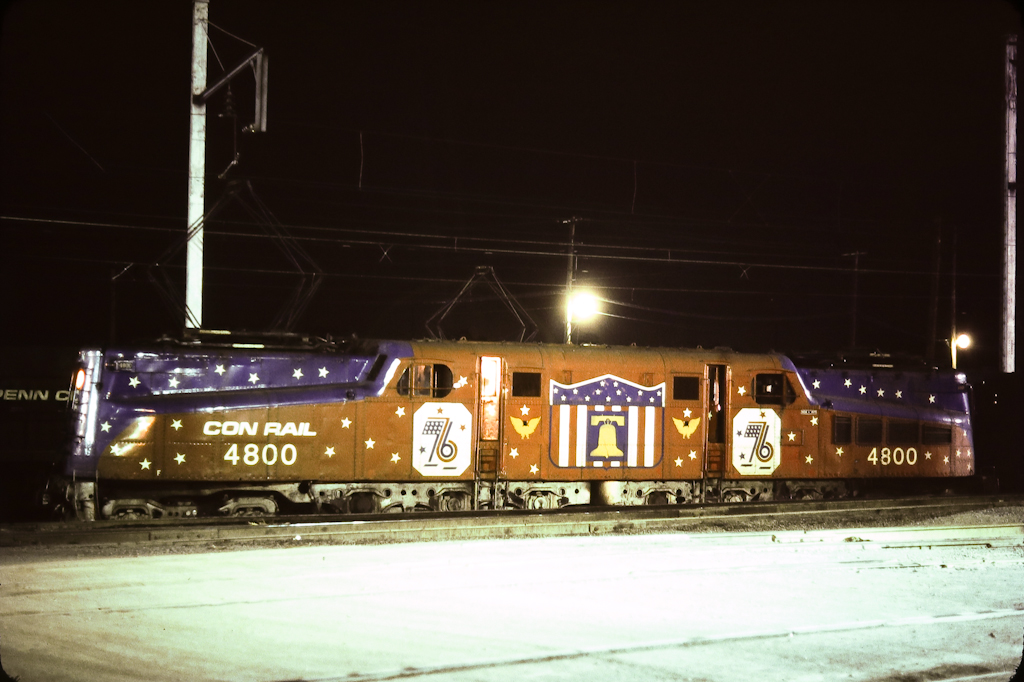 Returning from our first trip to Altoona where hundreds of railfans gathered to see Reading 4-8-4 #2101 round Horseshoe Curve, my friend and I came across a gem resting at the Harrisburg engine terminal.
CR GG-1 4800 was resting with sister GG-1's and other former PC electrics in her wild Bicentennial paint scheme!
Kodachrome 64 film, a guess at exposure time, and station lights for lighting made for an interesting image of "Old Rivets."
Just over a month before, on April 12, 1976, the Harrisburg paint shop had added the colorful scheme. Sadly, 4800 was the only GG-1 Conrail deemed worthwhile to repaint into full Conrail colors. All of the other almost ageless CR GG-1's remained in grimy black until their retirement in 1979.
Â
Photo Location Name
Harrisburg station