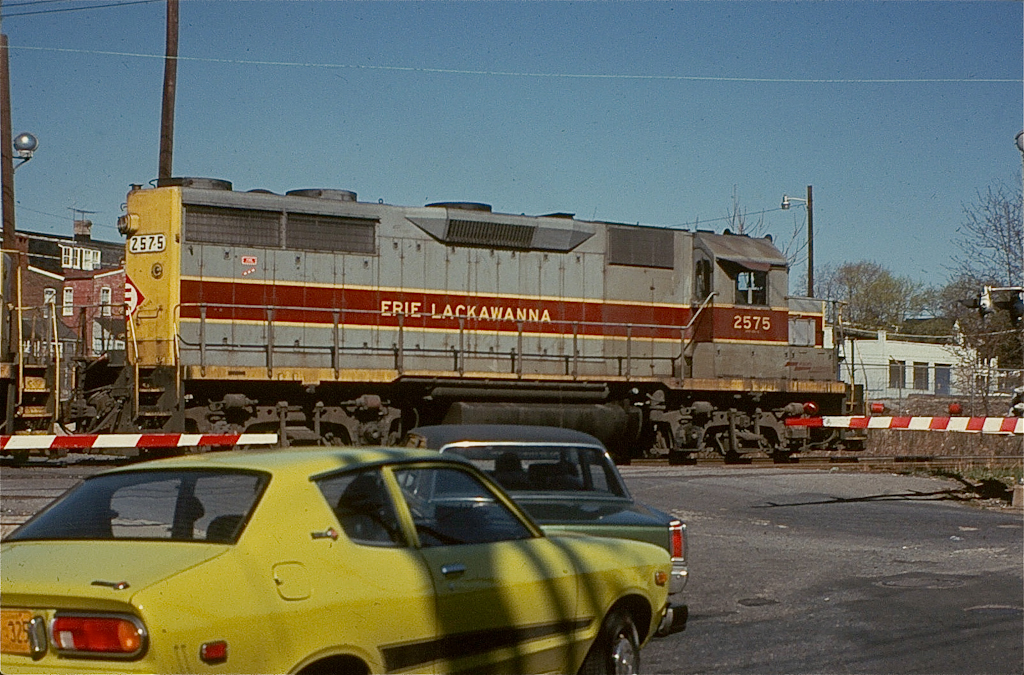 EL GP-35 2575 (CR 3681) leads sister-unit 3691 (ex-EL 2585) and a PC U-boat with mixed freight across the grade crossing at Linden Street in Bethlehem, PA on April 9, 1977.
On our first trip to Bethlehem we stumbled across this train led by a GP35 in all EL colors. A team effort from my railfan buddy caught this shot at the grade crossing.
Photo by Andrew J. Erlichman.
Photo Location Name
Linden Street