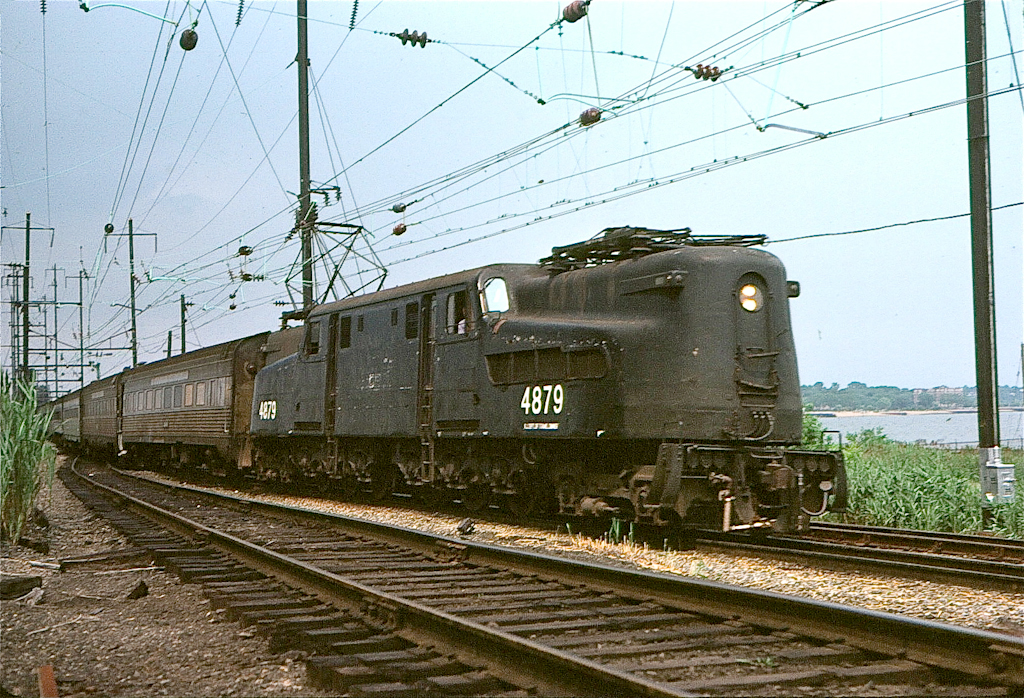 Conrail operated NJ commuter lines under contract from NJDOT until January 1, 1983 when NJ Transit assumed control. With former PC providing GG-1s, E-8A's, and a few E-7A's, great passenger consists like this scene were available in NJ for many years.
On a hot and bright July day in 1981, GG-1 4879 pulls through South Amboy with a string of coaches.
CR retired their freight fleet of GG-1's in 1979, but the NJDOT-contracted GG-1's 4872-4884 saw their operating days extended to the fall of 1983.