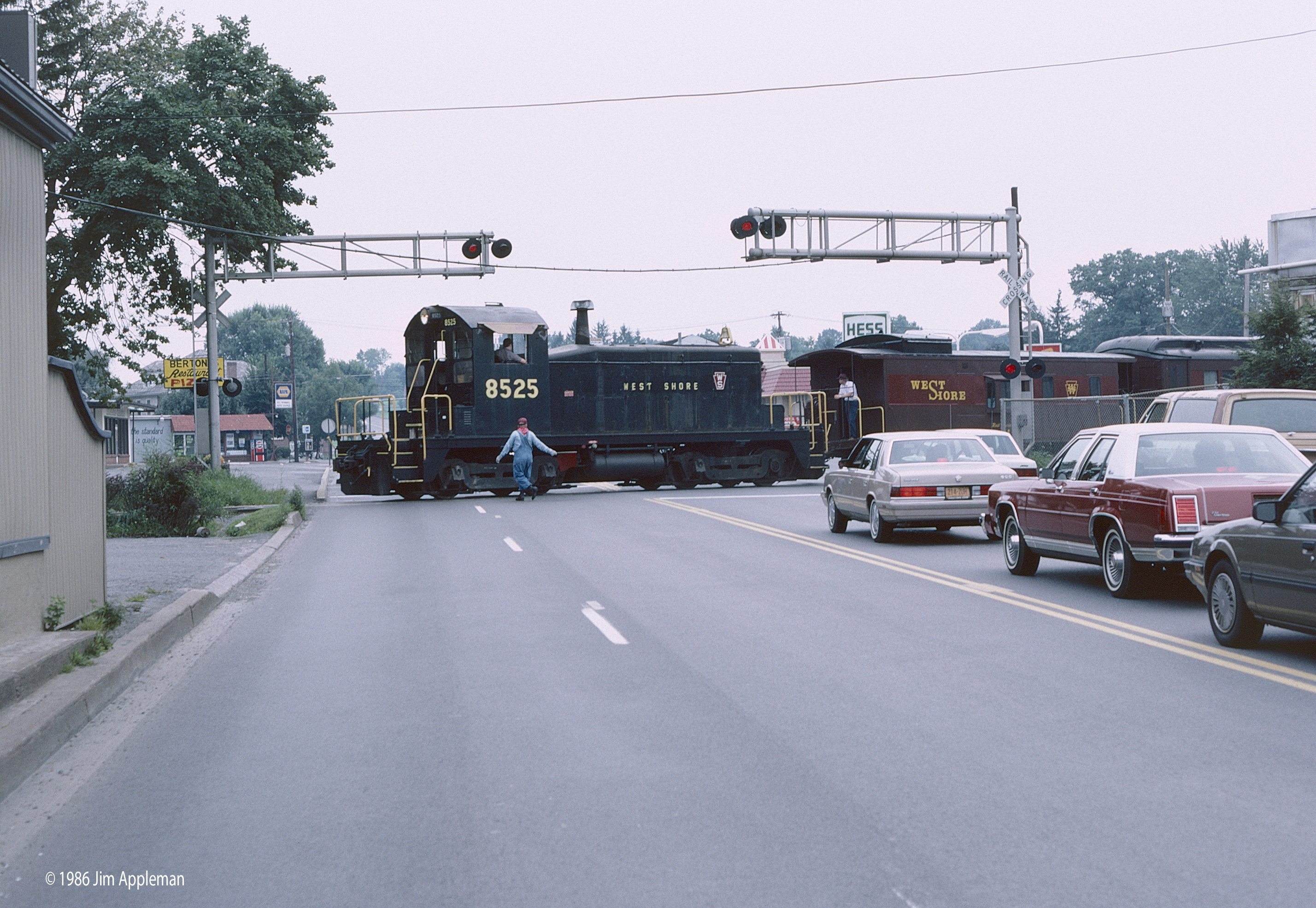 As of the time of this posting, unless you are quite young, many, if not most railfans in Pennsylvania and beyond are familiar with the Brouse brothers regarding railroading and associated interests. Here Harold E. "Ed" Brouse is engineer of the West Shore 8525 and brother Reuben Scott Brouse is flagman as this day's West Shore Rail Excursions trip from Time Markets at the west end of Lewisburg to Montandon is returning west, crossing busy US Rt. 15 in Lewisburg.
Both brothers are deceased.They are both listed in "Our Contributing Photographers" of CRHS.
The West Shore (WTSE) track from the connection with Conrail's Buffalo Line at Montandon to Mifflinburg has been abandoned. The right-of-way west of US Rt. 15 to Mifflinburg is now the Buffalo Valley Rail Trail.
Photo Location Name
West Shore US Rt. 15 crossing
Post Conrail Road Number(s)
40.962239536957, -76.892269513163