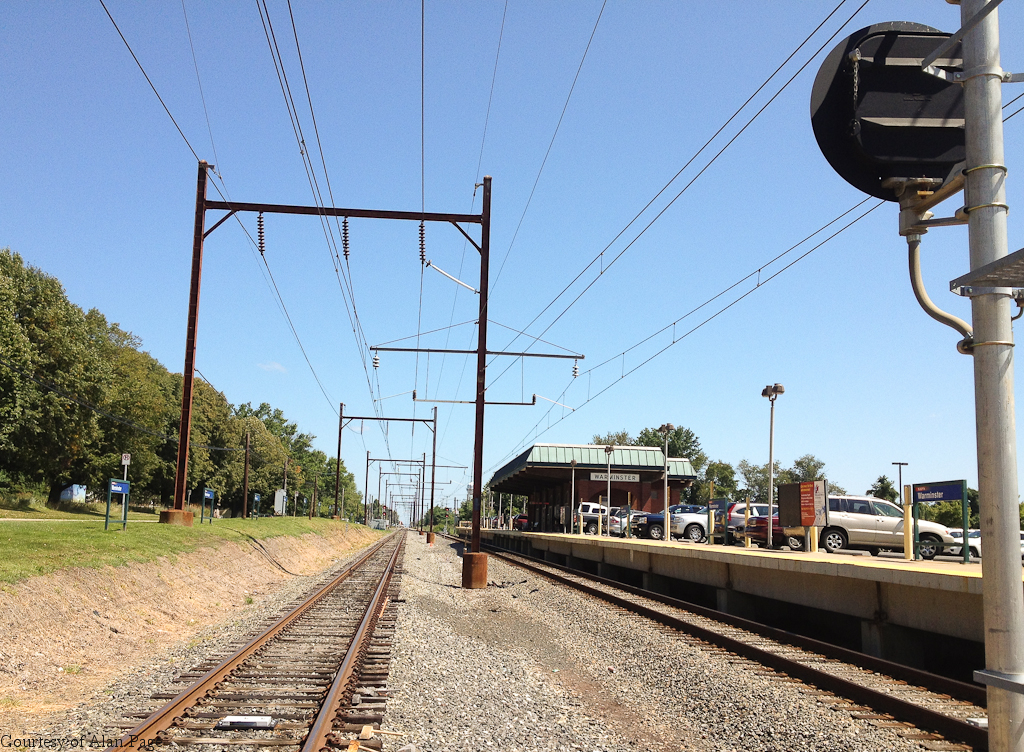 Warminster station was built prior to Conrail and has survived largely unchanged from 1976 to 2014. In July 29, 1974, Warminster station was opened as part of an extension of the former Reading Company Hatboro to Reading Terminal line.
Conrail assumed operations from the RDG on April 1, 1976, and provided contracted service to Septa using former RDG Harlan & Hollingsworth MU's(built 1931) and Silverliners (Budd Company II's and GE, Avco IV's). The MU's provided commuter service to Philadelphia until 1983, when Septa assumed full operations.
The surviving Silverliner IV's remain in service on the Warminster Line.
Photo Location Name
Warminster Station