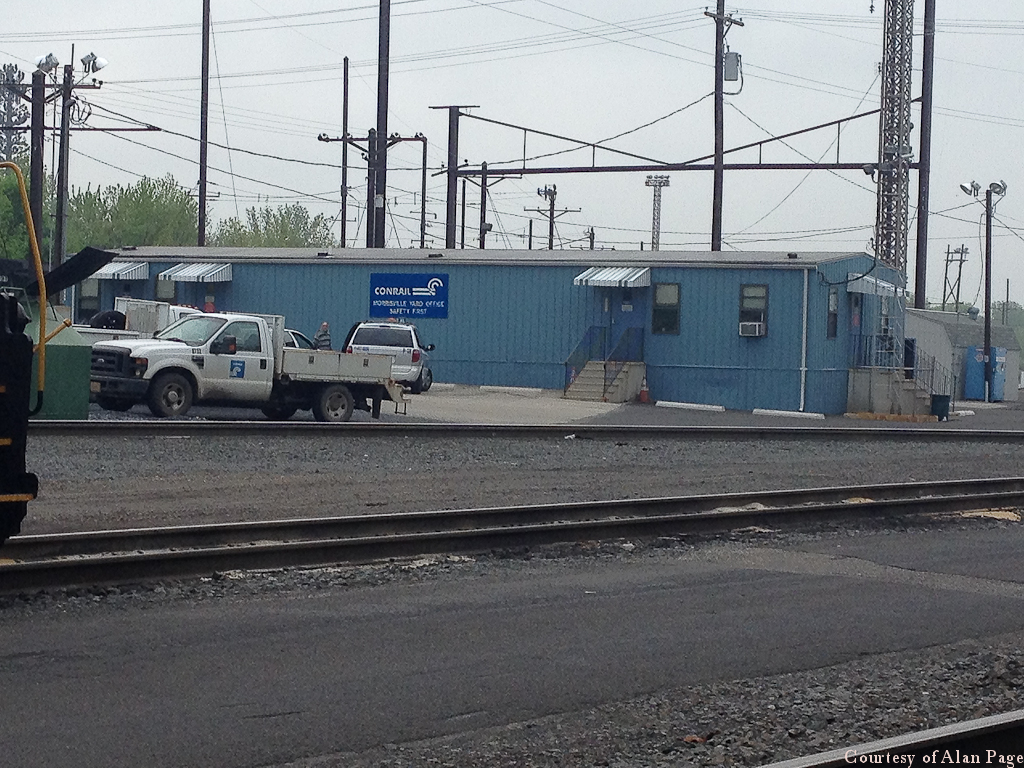 The former Conrail Morrisville yard office retains the Conrail logo and "Morrisville Yard Office Safety First" sign in May, 2014.
If it wasn't for the NS black paint on SW1001 2103 (CR 9413 / RDG 2613) the scene may be from 1999.
The white Ford work truck with Conrail logo on the door adds to the CR memories.
Photo Location Name
Morrisville yard