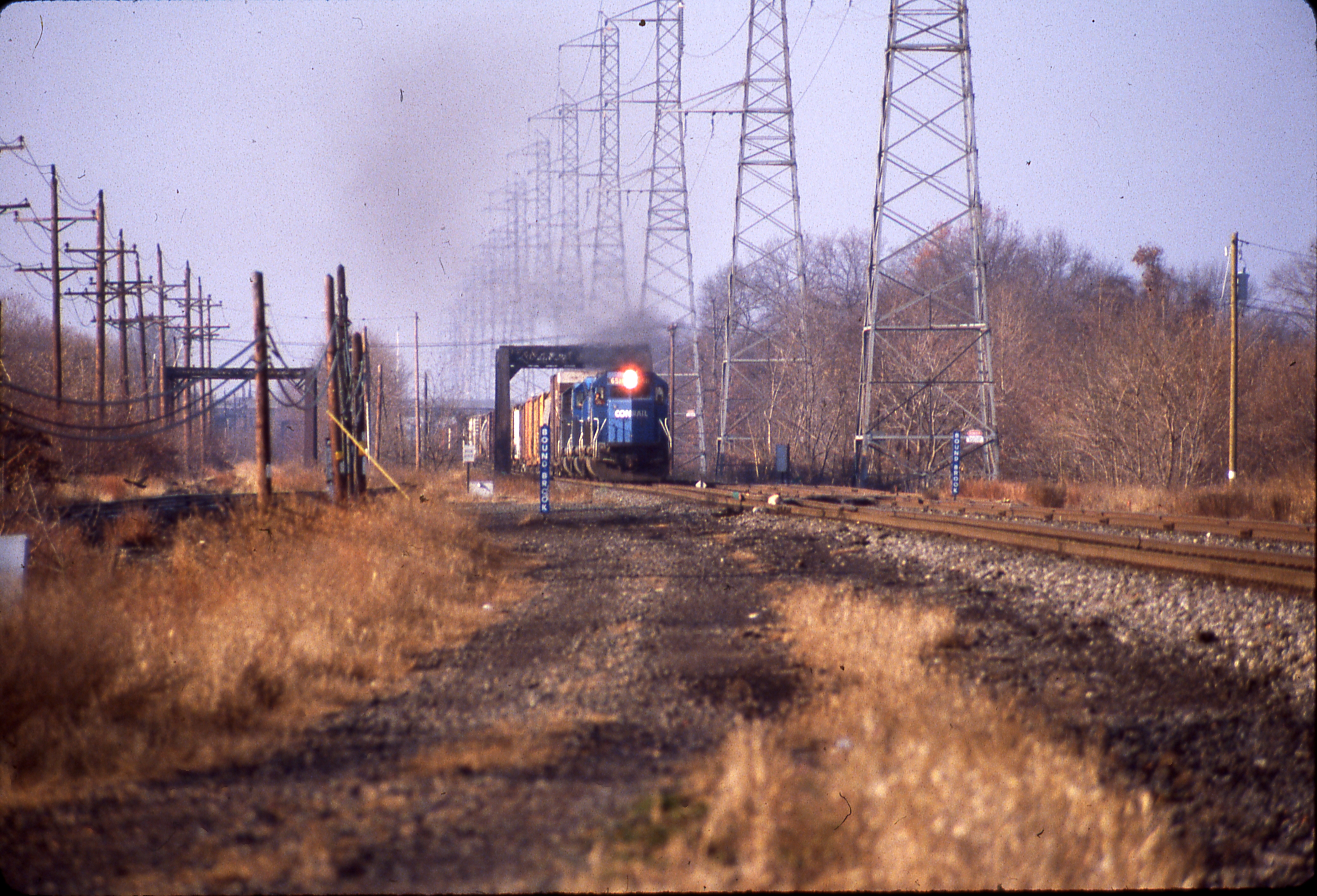 East freight at Bound Brook, NJ on the former Lehigh Valley trackage. Port Reading branch on left. The date is November 1985. The Port Reading Branch tracks were still active on this date.
The Port Reading tracks would be removed from the Manville, NJ yard and Bound Brook Junction was created. The Port Reading Branch would switch just after the bridge. This former Lehigh Valley trackage would become the 'Shared Assets' trackage under CSX and Norfolk Southern joint operations starting from the Manville yards. The trackage is the Conrail Division in New Jersey. As a reference, this double trackage is very busy with CSX ans NS freights along with local trains using joint NS and CSX power. Some of the GP38-2 & GP40 units were acquired from Conrail.
The former Lehigh Valley trackage would terminate at Croxton yard listed as Oak Island near Newark, NJ on the area maps.
Photo Location Name
Bound Brook, NJ