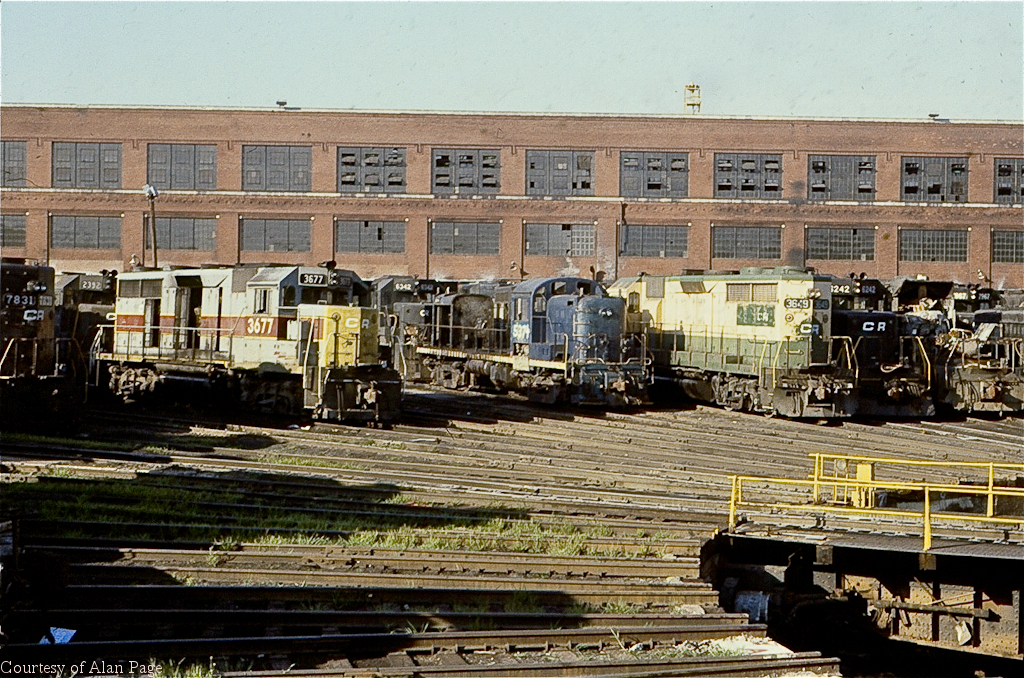 Four of the five major predecessor roads are represented outside the Juniata shops in August, 1978.
CR GP-35's 2392 (ex-PC), 3677 (ex-EL 2571) and 3649 (ex-RDG), and ex-PC GP-38 7831 and SD-40's 6342 (PC 6089) and 6242 await service. CR RS-3 5374 (ex-CNJ 1544), however, undergoes parts removal prior to scrapping.
The previous summer, the old Alco was working Elizabethport yard.
Photo Location Name
Juniata locomotive shops
Conrail Road Number
3,677,537,436,497,830,000,000,000,000